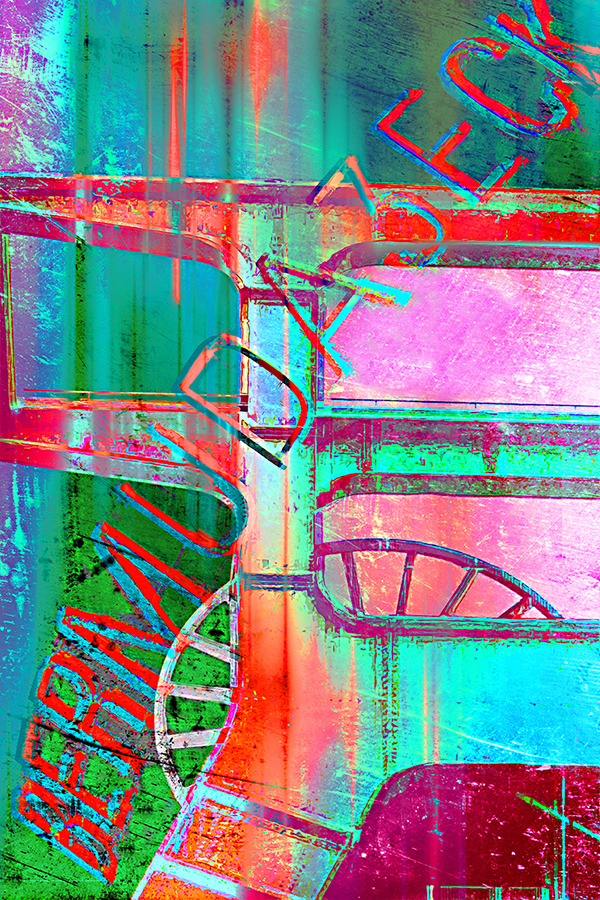 Privacy Policy Statement
a. Collection and use of personal data
All customer data is stored and processed in compliance with the relevant provisions of the Telemedia Act (TMG), the German Federal Data Protection Act (BDSG) and all other relevant provisions for data protection law. You always have a right to free information, correction, blocking and deletion of your stored data. Please request the help of info@wir-kunst.com or send your request by mail or fax (contact details). Your personal data including your home address and e-mail address will not be shared with third parties without your explicit and revocable consent. This does not apply to the communication of contact information to service providers, in so far as the communication for order handling is necessary (e.g. the staff responsible for processing payments; the staff responsible for the delivery service) .In these cases, however, only the most specifically required data is communicated. In these cases the amount of transferred data is limited to the minimum necessary. There are technical and organizational security measures used to protect your saved data against accidental or intentional manipulation, loss, destruction or against access by unauthorized persons. However, it should be noted that, in this context, when communicating by email complete data security cannot be ensured. Every access to the online shop and each download of a file stored on the website are logged. The storage serves internal system-related and statistical purposes. Recorded are: your personal information such as name, address, contact information, commercial information and the name of the file, date and time of access and URL access. Additionally, the IP addresses of the requesting computers are logged. Cookies can be used for storing your personal settings to ensure your inquiries are handled fast and in a user-friendly way. You yourself can prevent the insertion of cookies by selecting the appropriate settings on your browser. In this case, it may be that all functions of this website can not be used to their full extent. The deletion of your stored personal data occurs if you revoke your consent to storage, if the intended purpose of saving the knowledge has been fulfilled and is no longer necessary or if the storage for other legal reasons is inadmissible.
b. Google Analytics
This website uses Google Analytics, a web analytics service provided by Google Inc .. Google Analytics uses "cookies", text files that are stored on your computer, to help analyze how users use the site through you. The information generated by the cookie about your use of this website (including your IP address) is transmitted to a Google server in the US and stored there. Google uses this information to evaluate your use of the website, compile reports on website activity for website operators and providing other website usage and internet related services. Google may also transfer this information to third parties where it is required by law or where such third parties process the information on Google's behalf. Google will not associate your IP address with any other data held by Google in conjunction. You may refuse the use of cookies by selecting the appropriate settings on your browser, however, it may be that all functions of this website cannot be used to their full extent then.
c. Plug-ins of Facebook
On this site there are "Share" and "Like" buttons which are used from the social network, Facebook, which is operated by Facebook Inc., 1601 S. California Ave, Palo Alto, CA 94304, USA. These plug-ins are through the Facebook logos - the wide white "f" on blue background and a "thumbs up" sign. When you visit a web page that contains such a plug-in, your browser establishes a direct connection with the Facebook servers. The content of the plug-ins is transmitted directly from Facebook to your browser and is integrated into the website. Through the integration of plug-ins, Facebook receives the information that you have accessed this website. If you are logged into Facebook, Facebook can assign this visit to your Facebook account. If you interact with the plug-ins, e.g. press the Like button or enter a comment, the corresponding information is transmitted from your browser directly to Facebook and stored there. If you are not a member of Facebook, there is still the possibility that Facebook gets your IP address and stores the information. If you are a Facebook member and do not wish for Facebook to collect information about this website, about you and to link this to your member data already stored by Facebook, you must log out before you visit this website on Facebook. For more information about the scope and purpose of the data collection and the further use and processing of the data by Facebook, as well as your rights and settings options for protecting your privacy, please see the privacy policies of Facebook.
d. Use of the data for advertising and marketing purposes
Your personal information will not be used for marketing or promotional purposes, unless you have expressly consented to such use.
10.15.2015